Four Fundamental Forces of Flight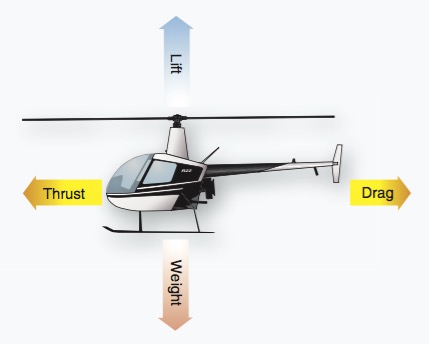 The four forces are balanced here in forward flight.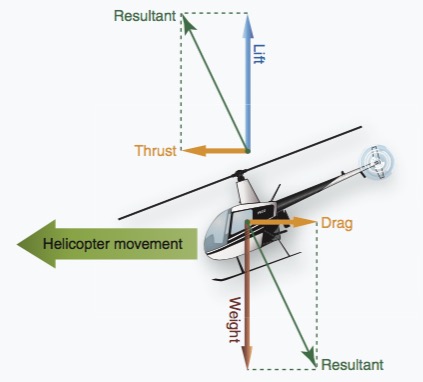 The helicopter is slowing down here because the forces are not balanced (drag is greater than thrust).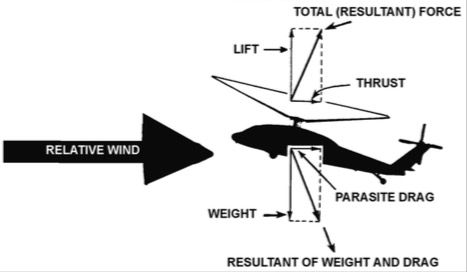 Lift
Bernoulli's Principle says we have an area of low static pressure above the airfoil. Newton's Third Law tells us we have a force acting opposite (upward) to the air being forced off the bottom of the airflow. These two gentlemen, plus magic, give us lift.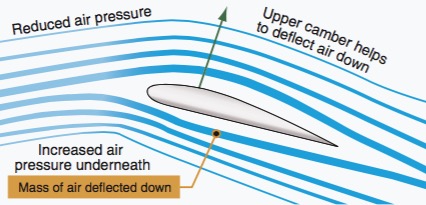 Lift Equation
L = C
l
x P/2 x S x V
2
Drag
Induced drag is greatest at slow airspeeds. Induced drag is a by-product of the production of lift.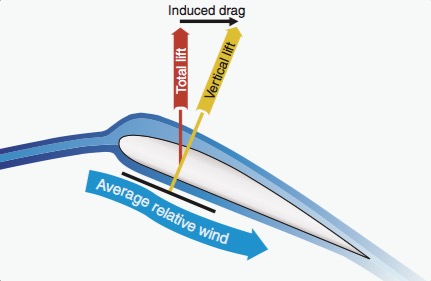 Total drag is defined as: Total drag = induced + parasite = profile drag.
We can minimize total drag at some airspeed, usually in the range of V
y
. The point at which drag is at a minimum is called LD
max
.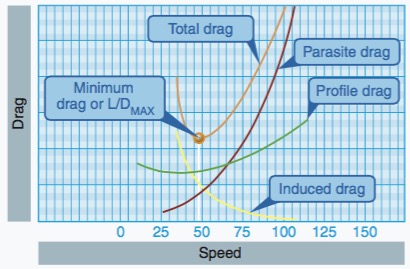 Form drag of various airfoils.